LIMITED TIME ONLY

FREE

60-day trial of Commonwealth Joe's
Kegerator Vending Machine service

**Service only available to buildings with 100+ people in the DC/Metro area.
Interested?


Sign up for a fun, no-commitment trial!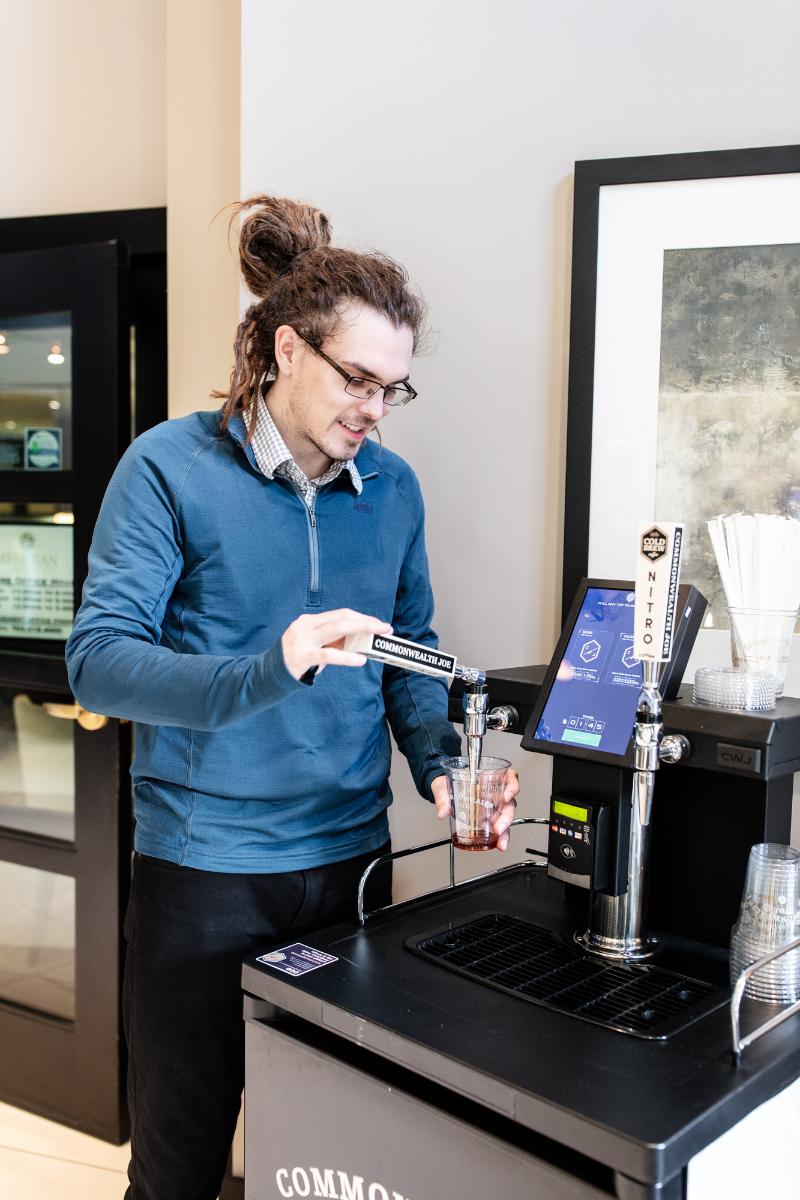 Meet Nitro Cold Brew coffee...
Office coffee done right.
Commonwealth Joe's cold brew coffee is steeped and chilled for more than twelve hours using freshly-roasted coffee beans. The cold brew is then infused with nitrogen as it comes out of the tap, resulting in a naturally sweet and creamy beverage.
1. A delivery technician will install the KVMs at the start of the trial period.
2. A Commonwealth Joe Brand Ambassador will do a 1-hour free-vend tasting on the first day of the trial to encourage adoption.
3. For the duration of the trial, your office can use the self-serve KVM at your convenience.
4. After 60 days, you can choose to continue with the selected program or request a pickup of the KVM. No questions asked.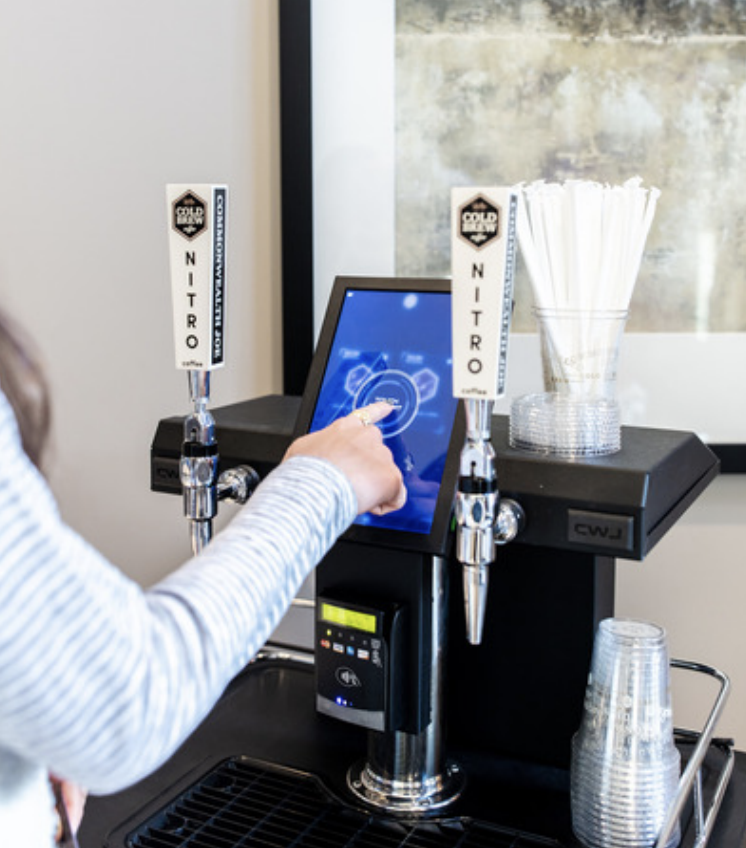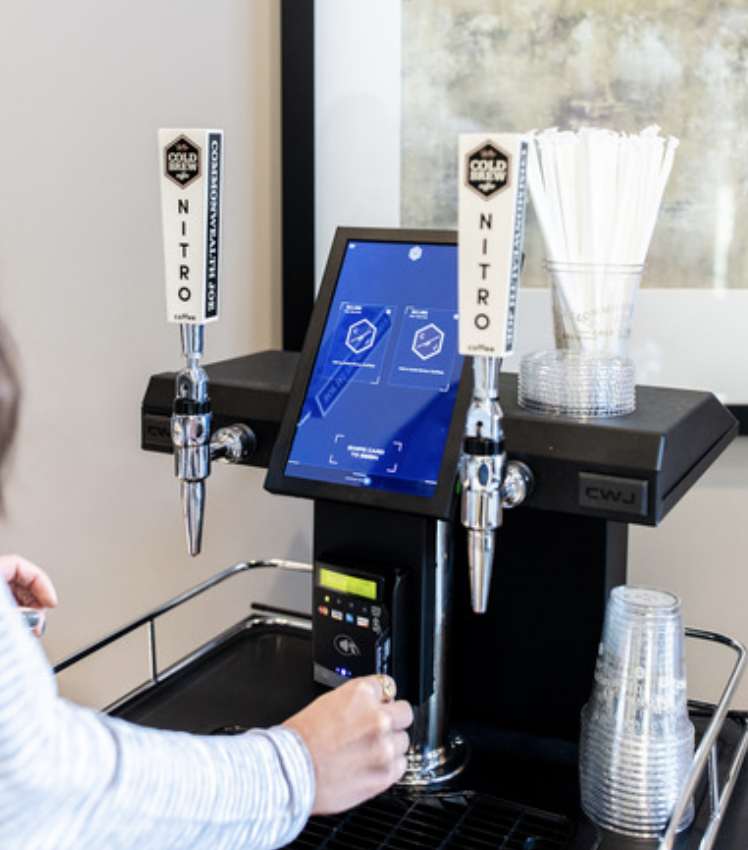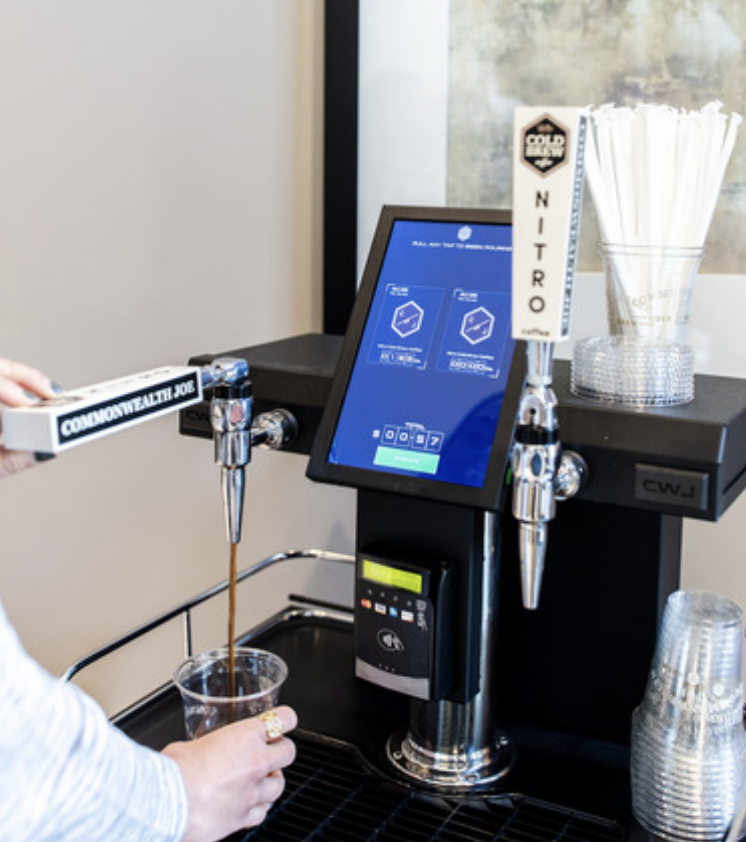 Sound like the kind of people you'd like to work with?
Drop us a line, give us a shout, send us a telegram – whatever works for you, we'll make it work for us!