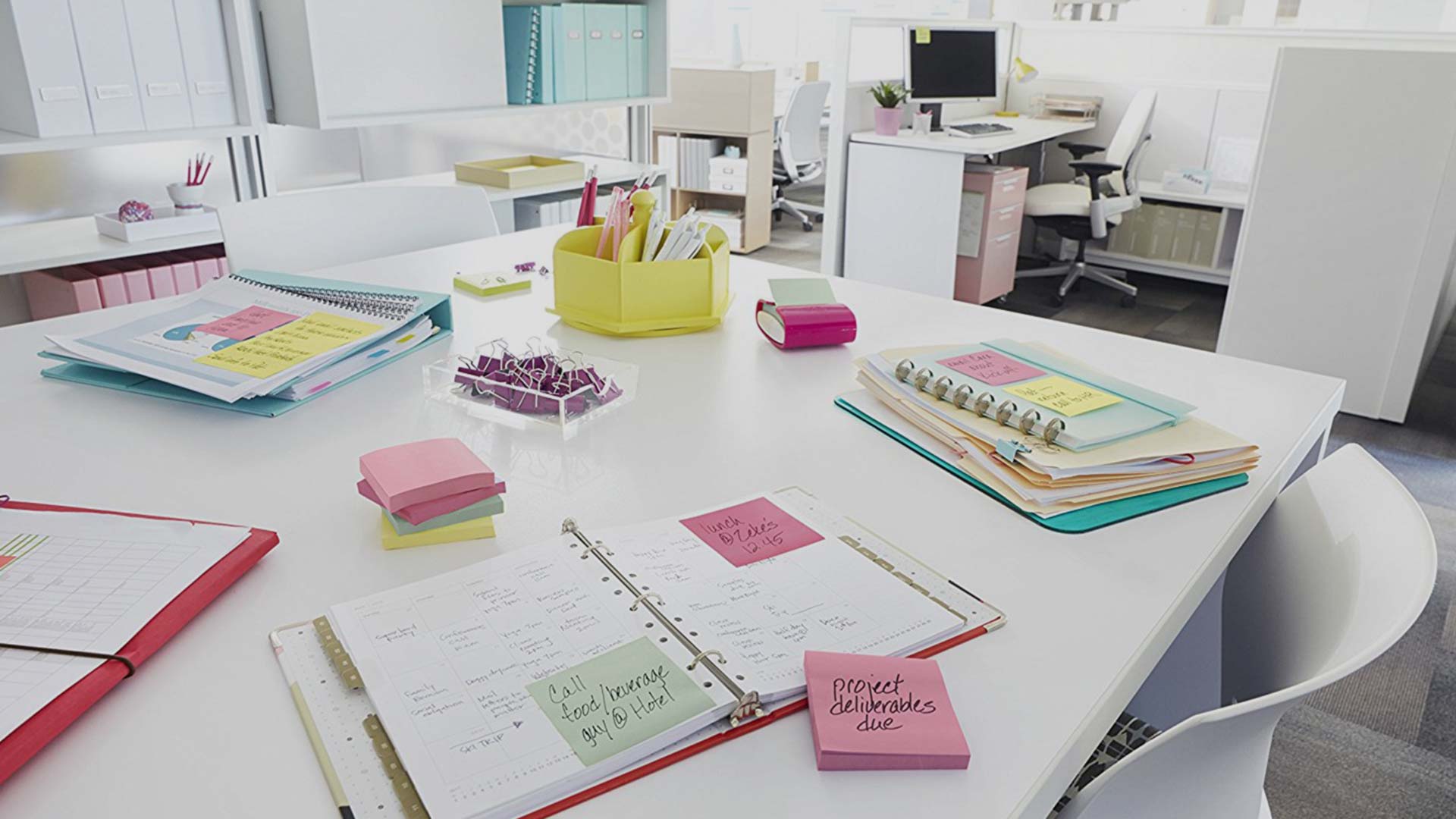 Who We Are and How We'll Help
We get it. We think it's fascinating that the ballpoint pen was developed in WWI to replace the fountain pen. We get excited when a new type of post-it note comes out. The arrival of washi tape in our industry was, genuinely, the best thing since sliced bread for us. Our customers, on the other hand, generally don't care. In fact, our customers are too busy taking care of business to worry about sticky notes (AKA post-its) or the good paper (GOPPREMLTR). That's why we're here. The last thing you want to deal with are the whatchamacallits that Dan from accounting runs through like coffee at an insomniacs' convention. So, let us take care of it for you. Trust us, we can do that!
Helpful Hints:
Three Steps to Host a Successful Meeting
---
Looking to improve your meeting game? We applaud you. You're what makes Administrative Professionals Day mean something. Maybe you're a customer, maybe you aren't—that's okay either way. We're still happy to help. We're Guernsey, and we're great at making your workplace work for you, whoever you are. So, let's talk about how to impress your boss and your client.
---
Here's what you need on hand:
Tent cards and Attendee List
Company-branded folders
Nice paper
Meeting agenda
Logos for your organization and the client organization, if applicable
A well-stocked kitchen
Audio-visual equipment
Here's what you need to know:
Who's running the meeting from an in-house perspective? This will be your contact for the meeting agenda and attendee list, as well as any other details.
Who's the VIP at the meeting? If it's someone internal, you can relax a bit, but if it's a client or a board member you better look alive there, soldier!
What's the VIP's favorite snack or drink? It's the little things that make the biggest impression, trust us.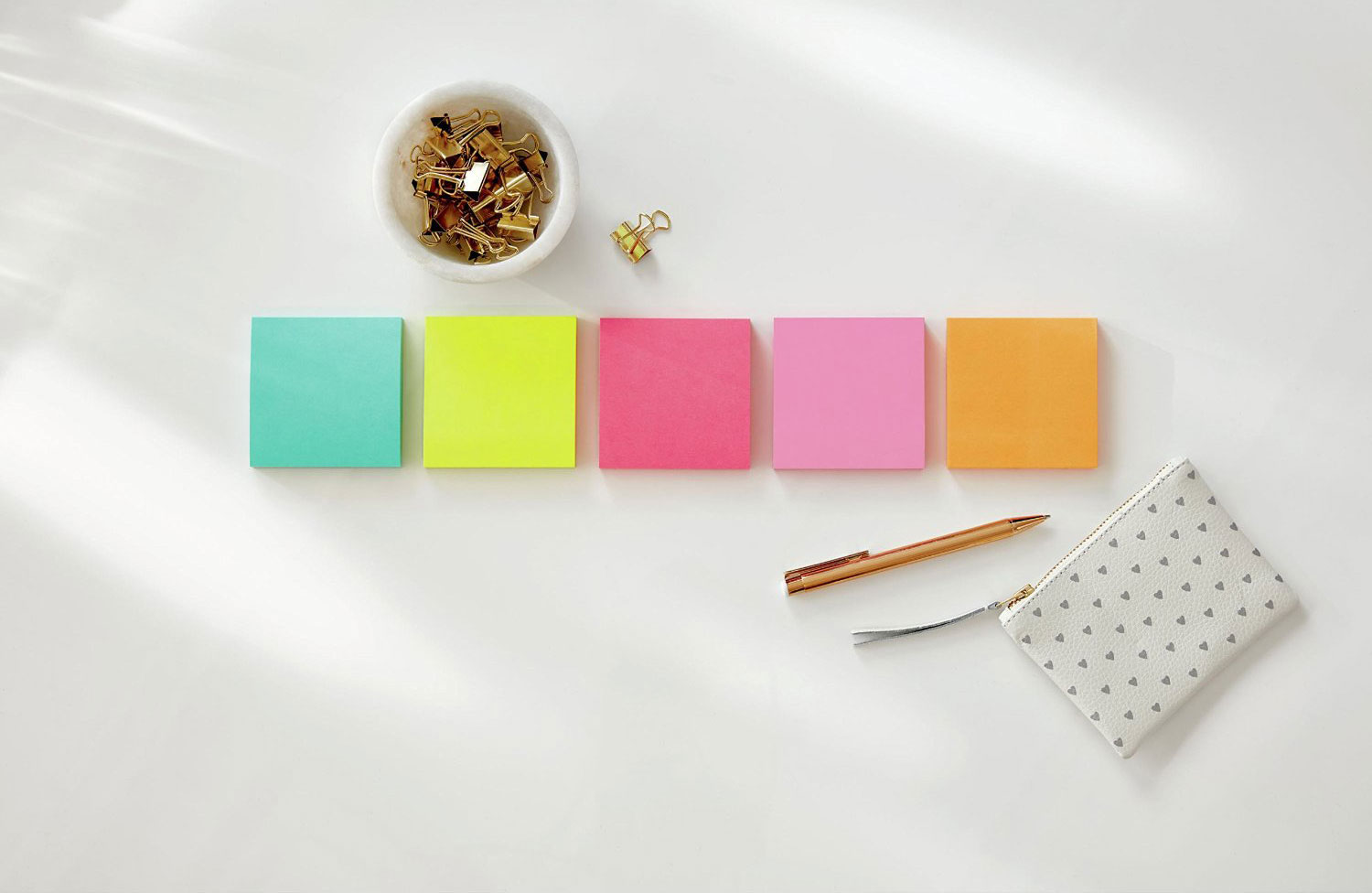 Preparing Your Materials
If it's a catered meeting, don't just do the meal, make sure to grab something sweet for the end. Not only will your coworkers thank you once the leftovers hit the breakroom, that little rush of sugar may make all the difference in soothing a cranky client. Try to do something different, like parfaits rather than simply bagels, or biscotti with the coffee. Little extras make your client feel special, your organization look great, and trust us—the meeting organizer will notice and thank you for it!
Get a list of attendees and an agenda from the meeting organizer. Sometimes this is as easy as pulling names from the calendar invite, sometimes you need to ask. Generally, the organizer is so grateful for the help, he or she won't mind you asking. Print two tent cards for each attendee, so you have backups. You can download templates to match whatever tent cards you purchase from most manufacturers. If you want to get fancy you can add your company's logo to the tent cards, or even the logo of the customer if you're meeting with a client.
If you have attendees coming in from out of town, make sure to provide them or the meeting organizer with information on hotels, transportation and restaurants near your location. This can be as simple as a word document with basic notes and hyperlinks to further detail—it's a nice gesture, not Frommer's, so don't make yourself crazy trying to build a masterpiece.
---
---
What To Do The Day Of
The two most important things in a meeting are the audio-visual equipment (nothing's more painful than watching a presenter fumble without their power point) and the food (except watching people get hangry when the catering doesn't show up). To that end—
Make sure the caterer is arriving with plenty of time for you to set up the food. Also, make sure to lay out a tent card and company folder, with the meeting agenda and attendee list printed out on nice paper, at each seat at the table. Know who's the most important person at the meeting, you can generally tell by title, and put them at the head of the table. You may also want to include the list of local resources you made up in step one. This makes the company folders, which are mostly there to look nice and get your brand in front of stakeholders, feel more useful. It's also a nice touch to offer people suggestions in case there's a break in the meeting for attendees to stretch their legs and grab a snack somewhere nearby.  
Make sure the necessary audio-visual equipment is on hand and works properly. This is absolutely crucial. Make sure it works, and make sure you have instructions on-hand so you can replicate whatever you did to get it working at 7 a.m. when the meeting launches at 10 a.m.  
---
---
3
The Little Details Are the Big Details
Finishing Touches
Find out something special about the VIP at the meeting. Say the chairman of the board has a penchant for cinnamon Jolly Ranchers. (Yes, they exist and yes, they are hard to find, but not impossible.) Part of the Guernsey benefit is that our account managers are there to help you find little odds and ends like this, and we deliver next day or even same day in a pinch. Have a major stakeholder with a fondness for V8 juice? Have a can waiting for her by her tent card. Trust us, she'll notice and it will come back to you tenfold.
---
---
You may have noticed that of the three steps above, doing your homework is the longest. That's not a coincidence. Once you've laid the groundwork, everything will flow from there, and even the little day-of disasters won't throw you. So, here's to your success—you deserve it.
---
Sound like the kind of people you'd like to work with?
Drop us a line, give us a shout, send us a telegram – whatever works for you, we'll make it work for us!