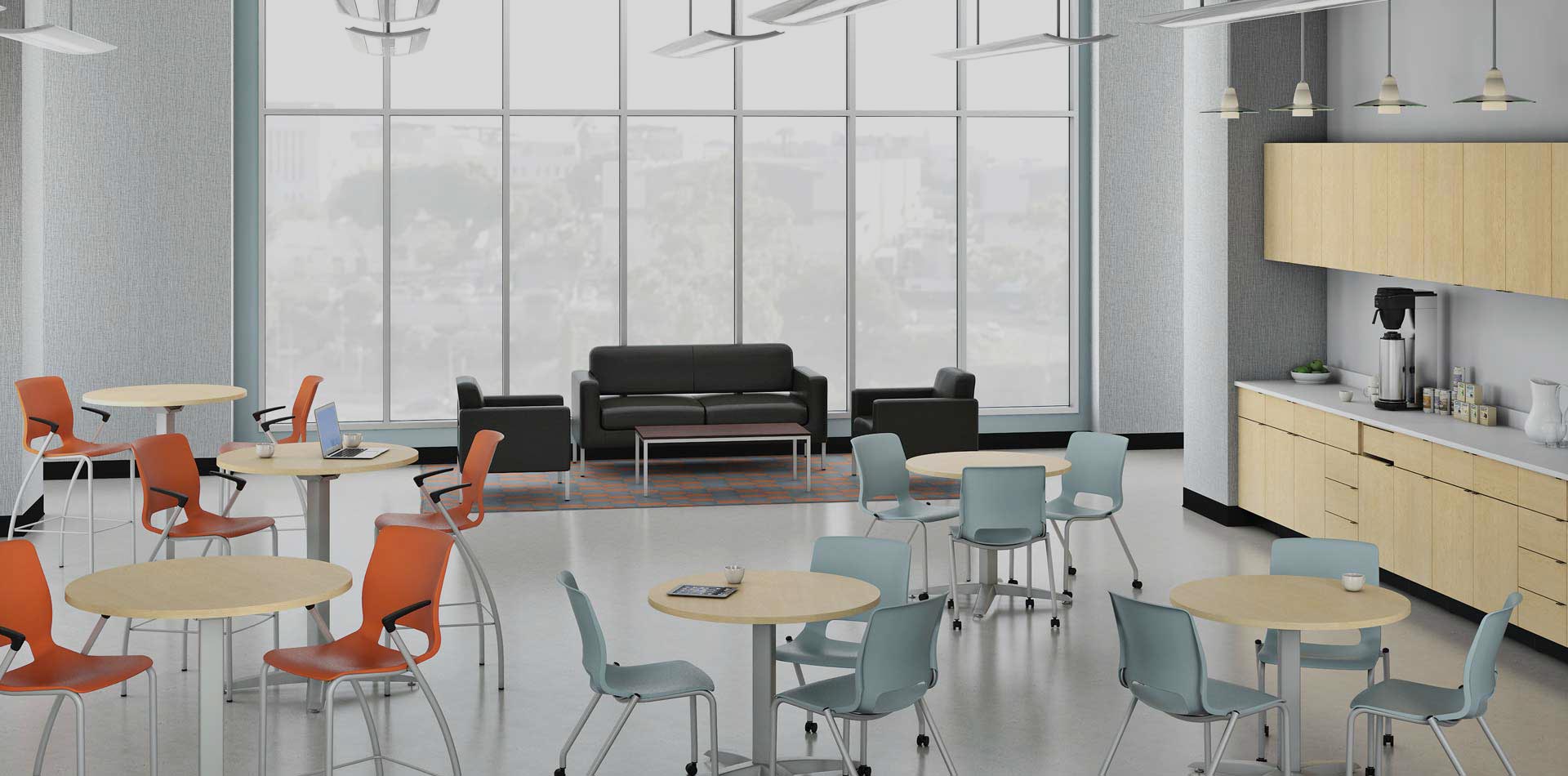 Who We Are and How We'll Help We're Guernsey. We're your source for everything in your office–but since you're on this page, we're guessing you're interested in office kitchen and breakroom products.
Not to play favorites, but you picked our favorite line. Snacks are the best, and oh, do we offer snacks! Need healthy food for the workplace? Look no further, friends! From vegan and gluten-free to standard, sweet-potato chip goodness, we've got you covered. Need a new coffee brewer to perk up a dull day? A fresh cup is comin' right up! Alternatively, looking for something to soothe your nerves after a rough client call? We sell Twizzlers by the bucket. Oh yeah, you heard us right. The bucket. And don't worry, we can handle your boss' Diet Coke addiction. Even if you just like to stay hydrated thanks to a water dispenser, we can help you create an office kitchen your employees will love. The best part: most of the stuff above can be delivered the next day, so no need to plan ahead weeks in advance, or to waste square footage on snack storage.
75% of healthcare spending is attributable to preventable, behavior-related illnesses
---
Helpful Hints:
Coffee and Candy and Gluten-Free Vegan Organic Snacks, Oh My!
Guernsey offers a full, next-day delivery breakroom program to customers—everything from bean-to-cup coffee to Diet Coke to infinity and beyond. Healthy snacks, not-so-healthy snacks, and even breakfast may mean more than you think.
Consider it this way:
---
Good people are hard to find, and even harder to keep. If recruiting and retention aren't enough pressure, 75% of healthcare spending is attributable to preventable, behavior-related illnesses (Stephen Miller CEBS, 2012), per SHRM, the Society for Human Resources Management. That's a lot of lost time and money for both employees and employers. Whether or not you have an HR department installing slides, promoting employer-paid vacation policies and bringing around miniature ponies on Fridays, you're always competing for talent against someone with a similar or better benefit structure and brand.
The scale varies but the problems remain for us all: how can we find the best employees and, once we do, how do we keep them? We sat down with our HR Manager, Kim Strickland, to get her take on employee recruitment and retention.  
"I think my big thing in HR is I want to make a difference," Kim says. She sees the workplace as a garden where people can grow and blossom in their careers. With the amount of time employees spend in the office, she tells us, it's crazy for them to be unhappy. "I want people to love to come to work," she says, echoing SHRM's 2012 ToolKit, "Managing for Employee Retention,"
"As important as it is to understand the reasons that drive employees to leave an organization, it is just as important to understand why valuable employees stay. Some recent studies have suggested that employees become embedded in their jobs and their communities. As they participate in their professional and community life, they develop a web of connections and relationships, both on and off the job. Leaving a job would require severing or rearranging these social and value networks. Thus, the more embedded employees are in an organization, the more likely they are to stay."
Press Play!
Learn more about what we can provide for your breakroom.
Afterwards read through tips/ideas for a whole new office kitchen space!
The thing is, a company is a community.
Is your company the Shire or Mordor, Green Acres or Gotham, a healthy, happy place or a grey wasteland?
A key part of any healthy community is a gathering place where community members interact and bond. New York City has Central Park, your house has the kitchen, and your office has the breakroom, maybe even an office kitchen. This is the anchor of your community, the place where management and entry-level employees grab coffee and talk about the baseball game, the concert that's coming to town, the new iPhone. It's where teammates from different departments and rungs on the ladder connect as people, and build the bonds and trust that drive them through those 2 a.m. meetings, crazy proposal deadlines, and market dips.  
Let's be real, while giant slides and valet dry cleaning are nice, good management and an engaged culture are what drive employee loyalty. We won't tell you, then, that the right popcorn or artisanal coffee beans will keep Sam the Sales Star or Eloise the Energetic Engineer from jumping ship, because it won't. Great employees stay for you, not for the snacks you provide. That mix of granola, coffee grounds, and the odd bag of Doritos do form the fertile soil in Kim's garden, though. They're what draw people to a central gathering place and, if you've put in the rest of the work to develop a strong culture, employees stay because of what they find there.  
Beyond current employees, when it comes to recruiting no one can deny that the little things make a big difference. Providing those snacks tells recruits a lot about your company and how you care for your employees. When your team's working late, having those snacks out and at the ready makes everyone feel just a little more appreciated. So let's not forget the value of a well-stocked breakroom or an espresso machine in the kitchen. It's the place where you tell your coworkers you just landed the big deal, and the place where you tell them you just got engaged. It's where we all gather as people to share challenges and celebrate successes, building the bonds that hold things together when work gets tough.
---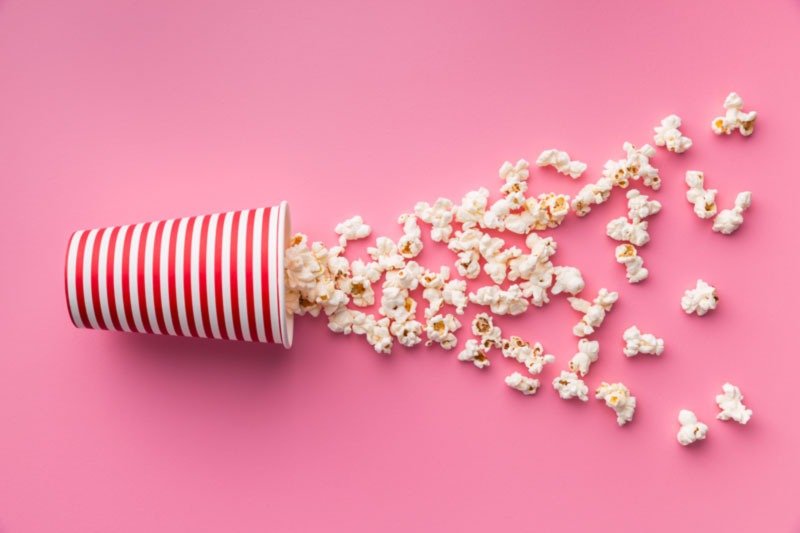 Sound like the kind of people you'd like to work with?
Drop us a line, give us a shout, send us a telegram – whatever works for you, we'll make it work for us!