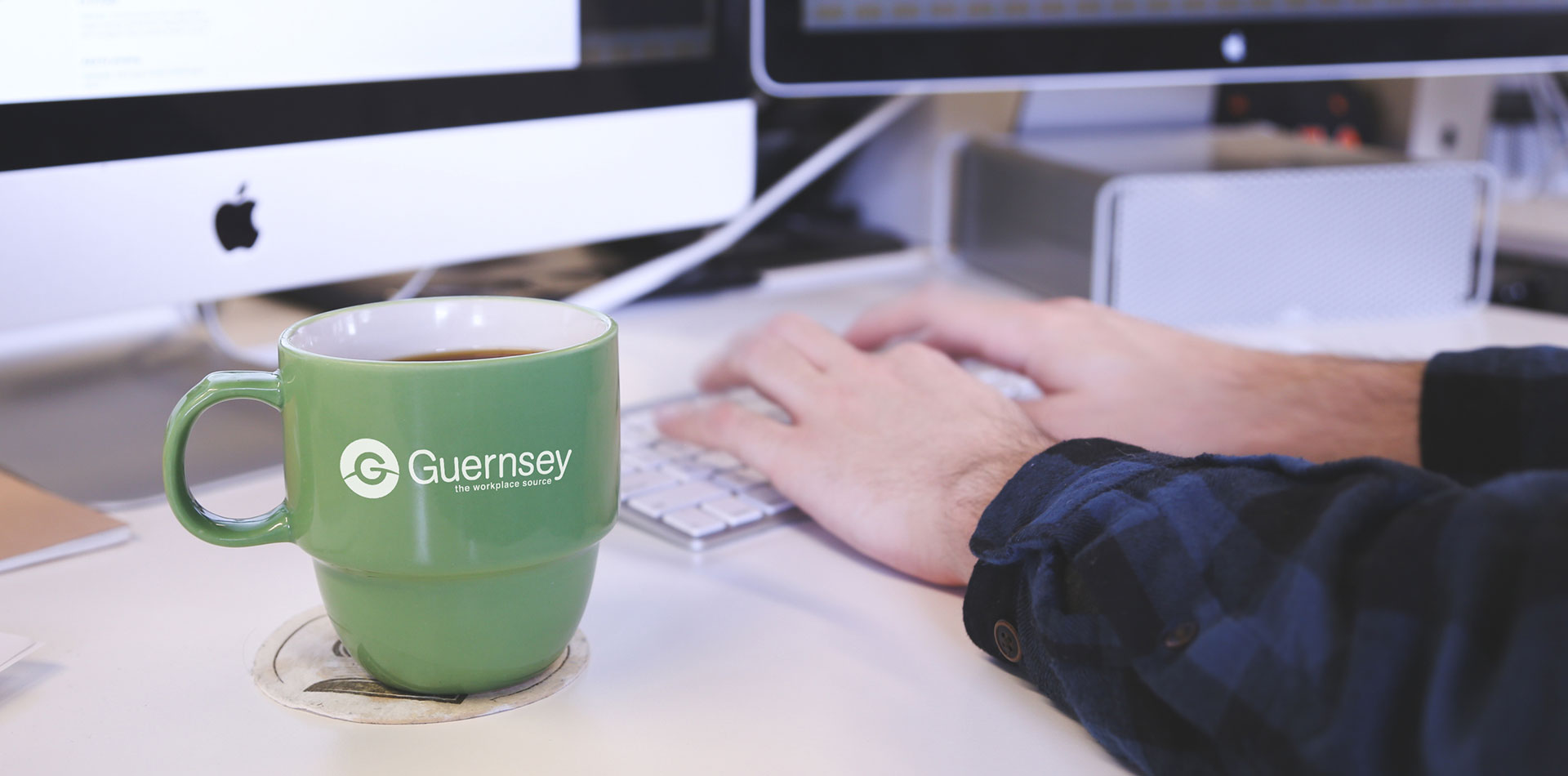 Who We Are and How We'll Help
We're Guernsey. We're your source for everything in your office–but since you're on this page, we're guessing you're interested in promotional items. That means you're probably the fun one in the office, but you didn't hear it from us, okay?
So, let's talk promotional items. At Guernsey, we handle everything from t-shirts and hats to custom corn hole sets. We can also handle standard, high-volume custom forms and printing, like catalogs, mailings, and forms of all shapes and sizes. Mike's team of experienced promotional product strategists are great at finding exactly what you're looking for or, even better, finding what you didn't even know you were looking for until we suggested it. That's the point—we consider ourselves consultants at Guernsey, here to help you take your project to the next level, and then some.
Helpful Hints:
Make Your Brand Pop!
The shirts in your closet, the pens that you use every day. Promotional products are everywhere, and for a good reason. They're effective and they're useful. Nationwide, businesses spend about $20 billion on promo products each year—and that's no surprise. They're the least expensive option for advertising when compared to billboards, radio ads, and print ads. Some options cost less than one-tenth of a cent to create, in fact.
---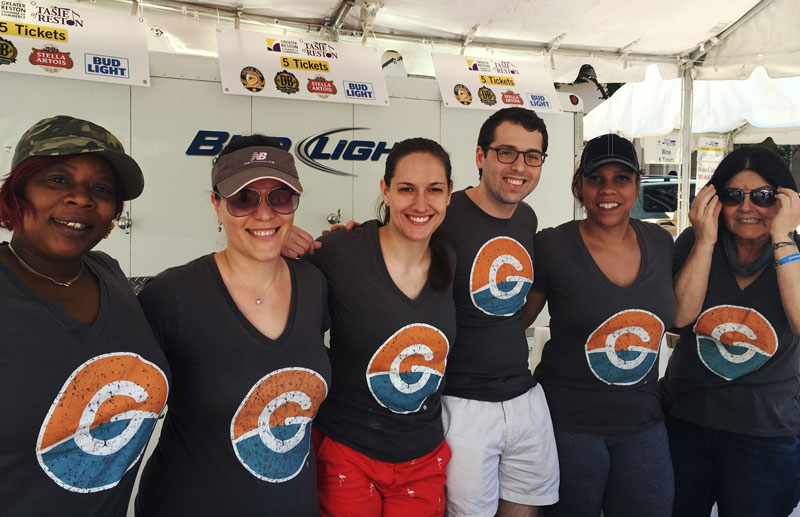 "Promo products are the most competitive way to market, no doubt about it."
The options for promotional products are endless.
After working in the industry for over 32 years, Mike has worked on a wide range of products–everything from hotel keycards printed with a conference schedule to custom elf hats.
The process is simple – it all starts with conveying your budget, vision, and deadline to the Guernsey Promo team. The goal, per Mike, is to offer the customer "the best product at the best price point." What works for one customer might not work for another, and that's okay—they don't call this a customization business for nothing! We'll work with a company's marketing or graphics department to get the proper file for production. Then, with the proofs, approvals, and design wonks behind us, we start the production process.
"It's a detailed process from start to finish, and the details can't be overlooked," Mike, our fearless Category Manager, assures us. Errors are rare, but if an issue arises, Mike views it as an opportunity to shine. If it's our team's error, we'll fix it. If it's not an error of ours, we'll still figure it out and make the magic happen. That's what we do.
If a company has items that they want to offer their employees, we can help with that too. We'll set up a personal showroom website, and your employees will order directly from that. Think of it like a digital gift store for your company. In most cases, showrooms consist of apparel, but we'll happily accommodate a wide range of products. We can set it up to bill to the company directly, or for employees to use their own credit cards. For some customers we even keep an inventory of uniform items for managers to order for new employees—there really are an incredible number of ways to leverage promotional products. "I've been at it for 30+ years and I'm constantly learning new things about promotional products," Mike tells us. What keeps him going is more than just the excitement of learning and developing new things. "It's about creating long-lasting working relationships with our customers."
---
Sound like the kind of people you'd like to work with?
Drop us a line, give us a shout, send us a telegram – whatever works for you, we'll make it work for us!